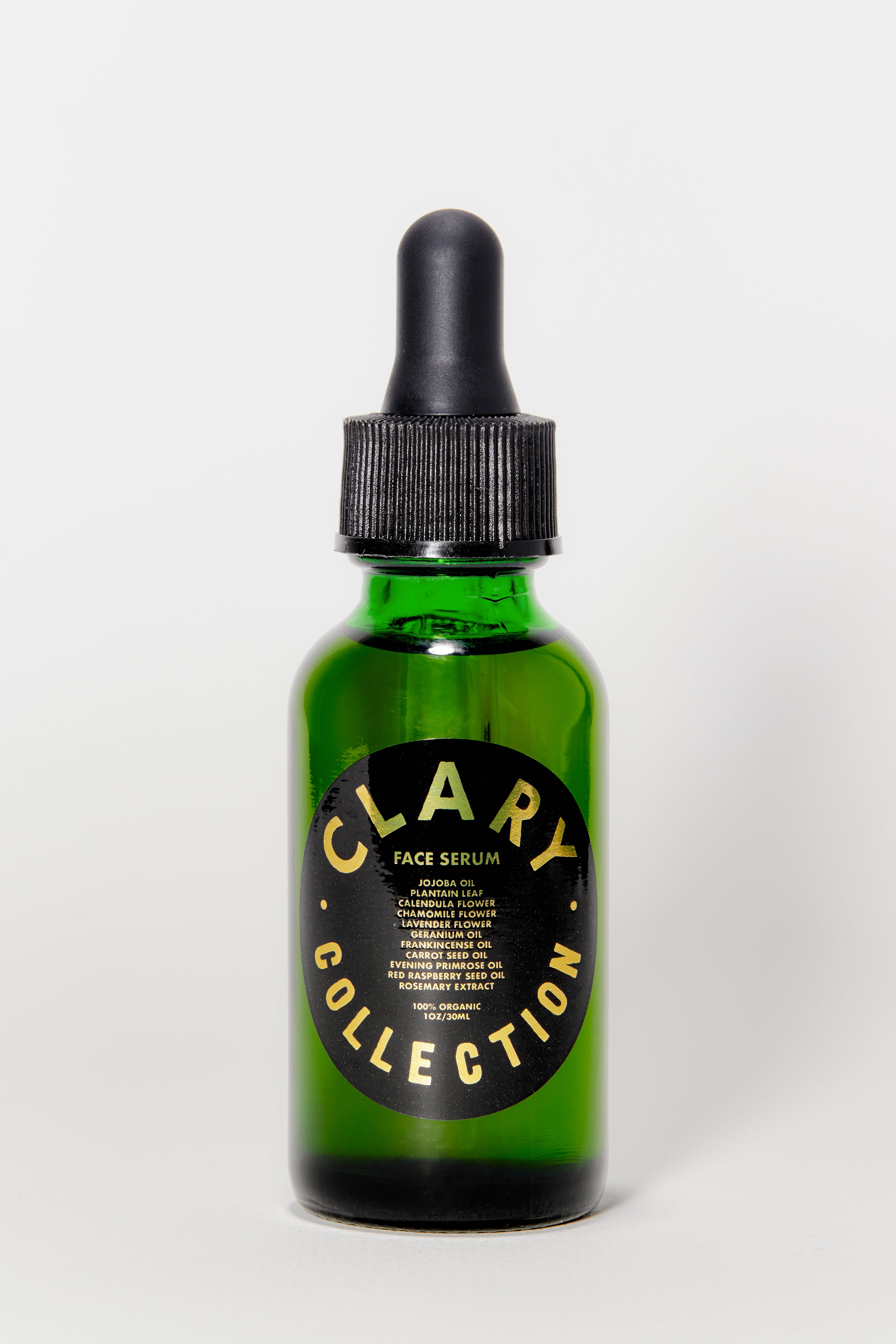 NEW Clary Starter Set
$ 88.20
Regular price
$ 126.00
New To Clary?
We've selected the perfect starter set that doubles as a great travel kit or gift for those who love natural skincare. Featuring our five best-selling, 100% plant-infused Oils and Balms, it'll keep you hydrated and glowing from head to toe. The Clary Starter Set saves you 10% and includes each of the following products:
Nourish your skin with our herbal-infused, Olive-based Body Oil. Light enough for summer yet rich enough for winter, Clary Body Oil provides deep, soothing hydration all year long for the most sensitive skin. Safe for all ages. More product info here.
Deeply hydrate damaged or inflamed skin using our herbal-infused, Avocado-based Renew + Repair Oil - proven to increase collagen production and nurture skin's natural brilliance. More product info here.
Use Clary Face Serum day and night to combat damage from free radicals, balance tone and texture, and provide instant, featherweight hydration. More product info here.
Olive Balm provides a healing, protective barrier, making it perfect for lips, makeup primer, eczema, or any skin that needs nourishing protection. More Product info here. 
Avocado Balm penetrates deeply into lower skin layers and helps generate collagen production, speeding up the healing process. Fast absorbing and perfect for hands, feet, minor wounds, post-procedure, cold sores, and broken skin.  More Product info here.





Helpful Reviews:
Body Oil "I love this body oil. It absorbs fast and leaves my skin Silky smooth. I also love that it's safe for the whole family. I use it for my eight-year-old and a six-year-old who has mild eczema. I also add in the bath for added moisture." - Anna

Renew + Repair "I've been using this product for 3 years. The texture of my skin has completely changed, for the better. I will forever buy the Renew + Repair Oil!" -Francesca
Face Serum "I can't say enough good things about this serum. I have sensitive skin, and this calms redness, prevents breakouts, and moisturizes beautifully. It also smells heavenly and is very well-priced compared to other face serums. Love it!!" -Lindsey
Olive Balm "My wife and I both use Clary Balm for everything. Dry lips, bug bites, cuts, burns, etc! Can't live without it. We have them all over the house." -Philip
Avocado Balm "The balm is rich and extremely moisturizing, a must for healing my dry skin. I get very dry cuticles and extremely dry, cracked heels, and this balm has worked wonders on keeping my skin soft and healthy." -Cheryl
These statements have not been evaluated by the Food and Drug Administration. This product is not intended to diagnose, treat, cure, or prevent disease.